New food and beverage products typically have a success rate* of just 20% – yet over half of current revenue comes from products that didn't exist five years ago.
You can watch insights from Carman's Fine Foods Founder & Managing Director, Carolyn Creswell, speaking at the 2019 CEO Institute Summit.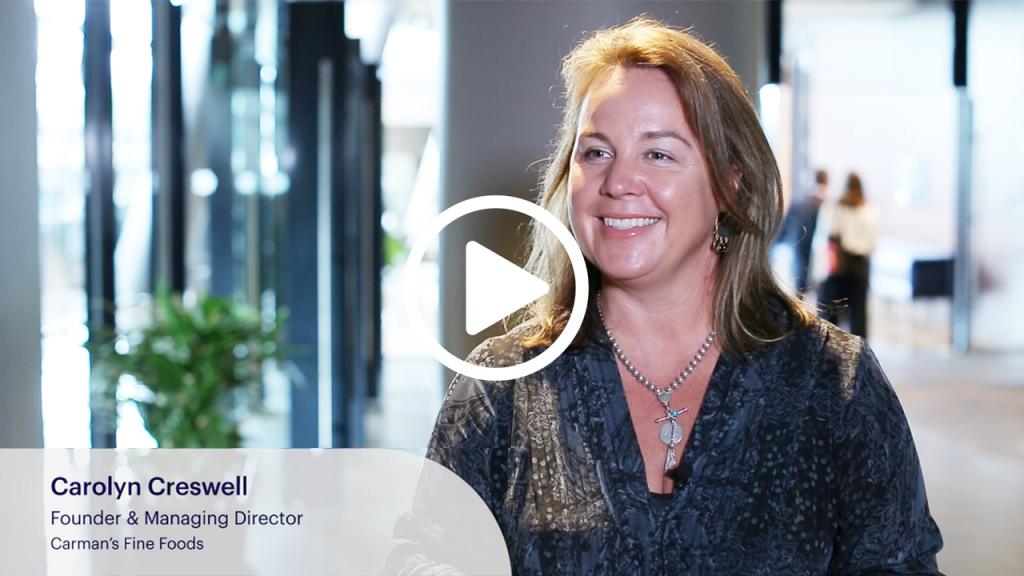 A market leader, Carman's Fine Foods currently exports to 32 countries – making this organisation an Australian powerhouse in the highly competitive F&B industry. Carolyn's business acumen is widely recognised and she was awarded the Telstra Businesswoman of the year (2013).
The video series also includes Carolyn sharing sharing her thoughts on:
the "foundation of success" at Carman's Fine Foods
supporting employees to perform at their best
building authenticity within teams
*John Stanton, 'Market View: The Return of Truly New New Products', Food Processing.com