The role of COO is increasingly important in an organisation.
In partnership with your CEO, you are responsible for leading the charge in reaching organisational goals by addressing the 'how' in the organisation. This requires aligning and connecting business processes and operating models across sometimes competing business units. It is often said that COOs are only as effective as the people they lead. To be successful you need a system that empowers your people with insights, supports a culture of continuous improvement, and stops them from getting bogged down in mundane and manual processes that can be automated.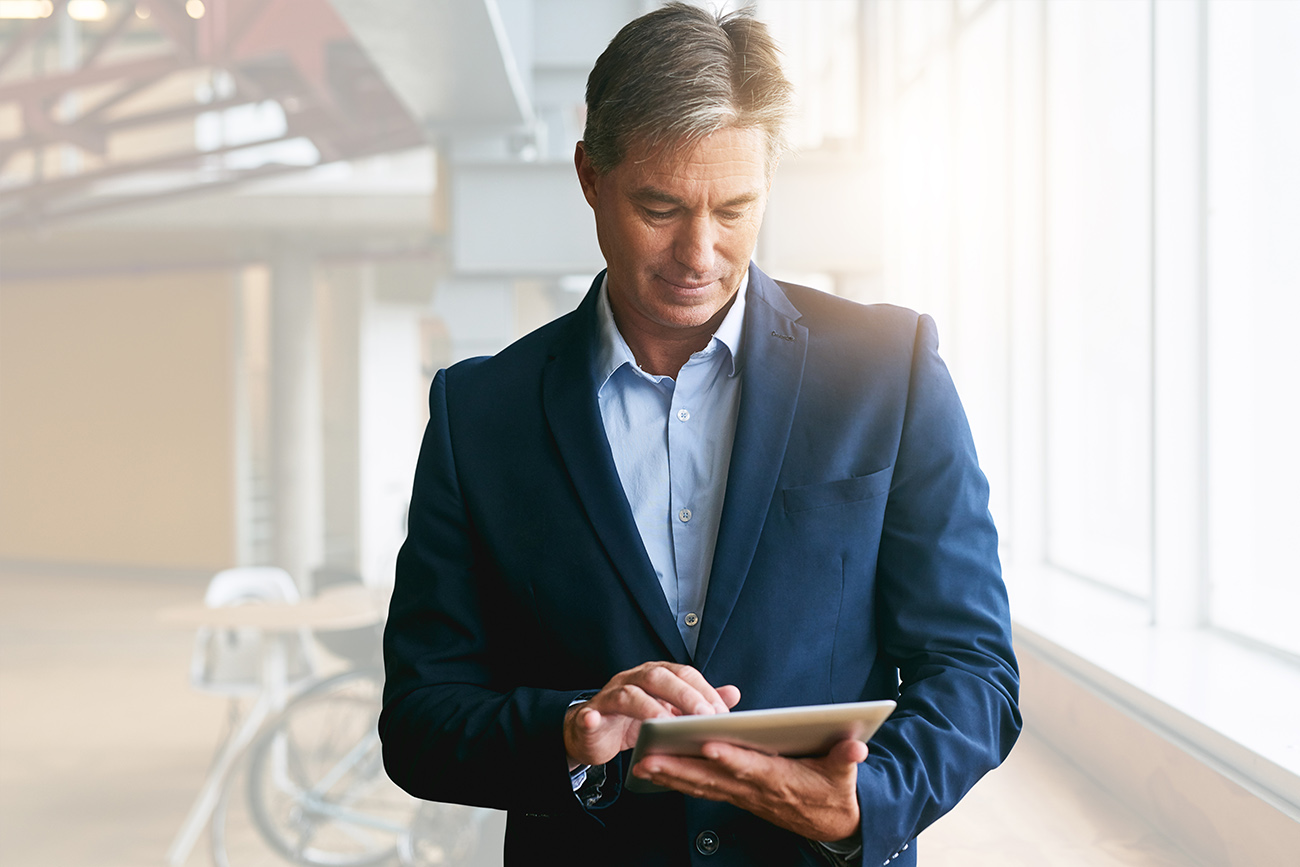 We can help you break down silos and ensure each unit is working effectively towards business-wide goals.
Our ERP solution streamlines your business operations, automates to reduces double handling and frees your staff to focus on other projects that drive your strategy.  With access to a real-time consolidated view of operations across the business including sales, service, supply chain, and distribution you'll have greater visibility of where bottlenecks and occurring, and where action is required. Reduce cost, and improve utilisation, compliance and efficiency with this powerful and easy to use platform.
A reliable, transparent, single source of truth
Optimise operations through automation
Faster decision-making for a more effective team
A reliable, transparent, single source of truth
Processes are rarely stand alone; they flow from business unit to business unit. Pronto Xi gives you all the information you need to understand your business from all angles to ensure that operations efficiency is maximised.
Optimise operations through automation
Automating key processes in your business reduces amount of administration and rework your team does, gives them time more time to focus on other value-add activities.
Faster decision-making for a more effective team
A fast decision is a good decision. But a fast decision based on highly accurate, real-time information? That's even better.
Asset & Facilities Management
Deliver fast, accurate data to your technicians and customer service team, wherever they are.
Business Intelligence Data
Handle big data from various areas of your organisation with ease to create actionable insights that improve productivity
Record, sort and analyse all the financial transactions of your business to fully understand the financial implications of all activity.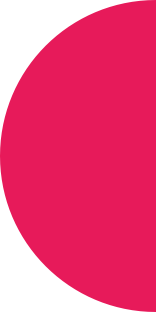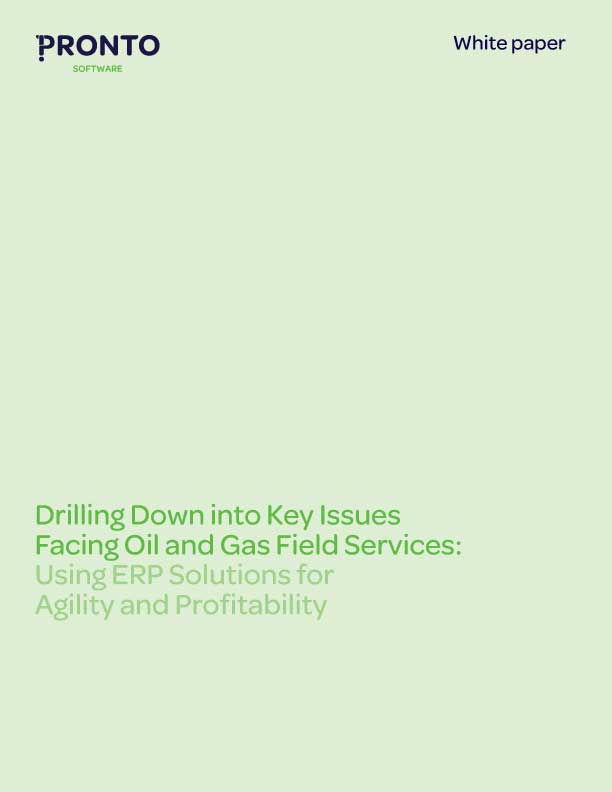 Drilling down into key issues facing Oil and Gas Field Services
The oil and gas field services industry, like the broader energy industry it serves, faces a time of dramatic – perhaps unmatched – challenge and change. Technological innovation, supply-and-demand, demographic shifts, environmental pressures, geopolitical relationships, social influences and the emergence of new competitors are transforming and reshaping the industry. Oil and gas field services face regulatory, financial and scientific challenges far more complex than those of most industries.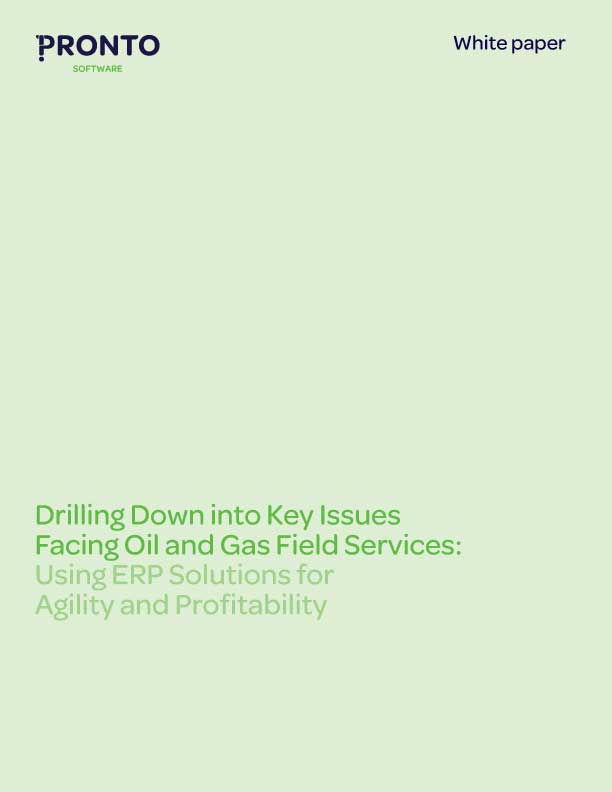 Be the first to receive our resources, including news about your industry.