Business Intelligence Visualisations
Even the most experienced analyst can struggle to interpret worksheets full of data quickly.
When you're trying to make crucial business decisions or review information from suppliers or customers, the data needs to be easily digestible. The human brain responds to patterns. We remember stories longer than we remember facts and we see trends and insights more easily in images than though raw numbers.
Pronto Xi Visualisations makes clear data pictures for a heightened view of business performance.
When the data is easily understood you can leverage this power to influence and educate stakeholders. Pronto Xi BI Visualisations gives you the ability to create dashboards, charts and reports straight out of the box, or customise them to make unique pictures that meet reporting requirements.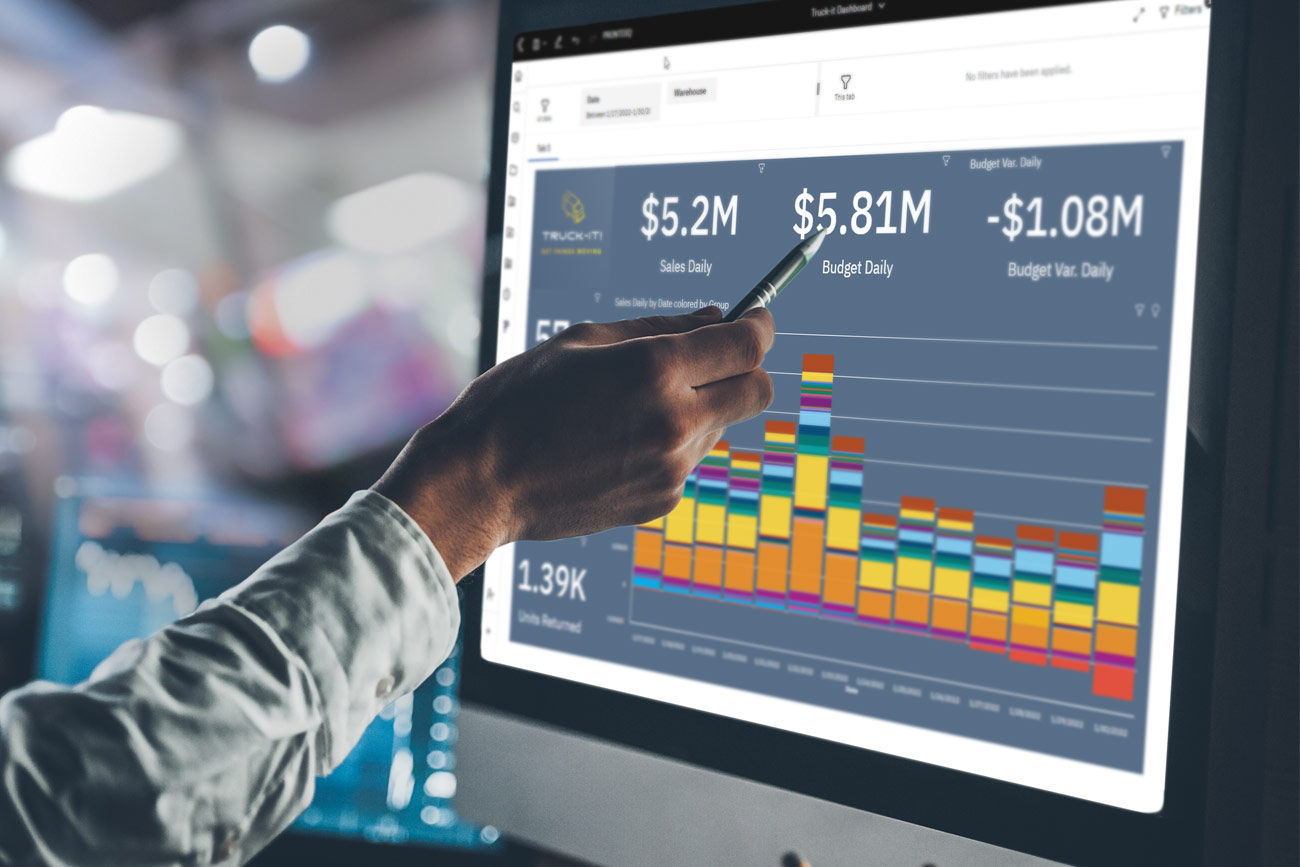 Analytics Applications Overview
Pronto Xi Business Intelligence is designed to be user-friendly, removing barriers to retrieving insights. Read how real-time information and analytics empowers leaders to make more strategic, data-led decisions.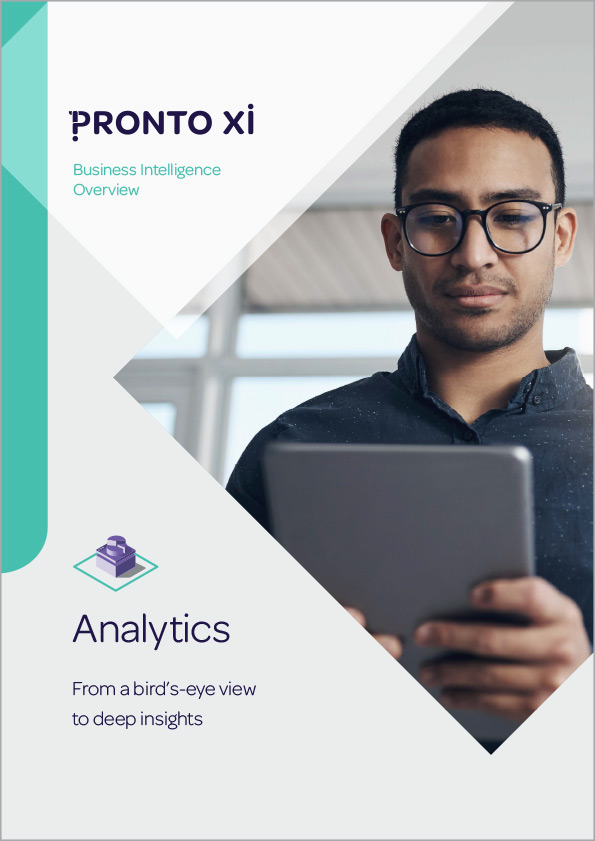 Achieve business goals faster with Pronto Software
One, industry-specific, integrated ERP simplifies
Pronto Xi is modular with applications that integrate accounting, operations and mobile features to optimise business processes, simplify collaboration and accelerate growth.
Expert consultancy & services powers
Specialist business units have expertise in AI-fuelled analytics to drive actionable insights; secure IT infrastructure to deliver agility & resilience – and digital transformation to increase employee & customer experience.
Let's stay connected
Be the first to receive our resources, including news about your industry.