Seven trends shaping the future of ERP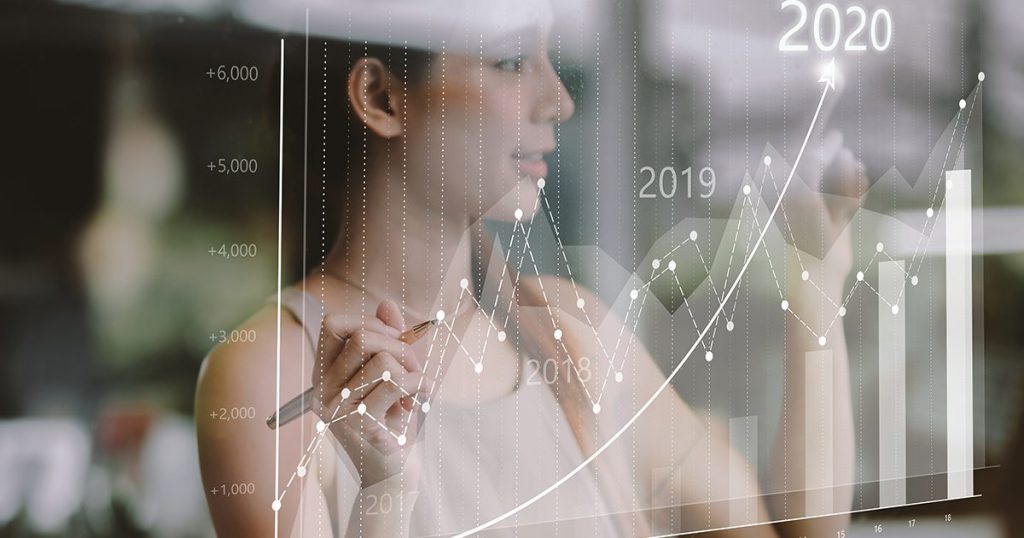 Over the past decade, the Enterprise Resource Planning (ERP) market has rapidly transformed with vendors providing enterprise-wide solutions that have a wide range of functionality, can be integrated to other business solutions, and are scalable to growing business needs. The market in the next decade will see a paradigm shift driven by wide changes being witnessed in pricing models, deployment methods, and vertical market adaptations. In addition, due to upsurge in the importance of UX/UI, vendors are offering intuitive, user-friendly, and customisable solutions. Different cloud deployment models such as SaaS became customary among enterprises and pay-as-per usage pricing model has made it largely popular with companies looking to replace significant capital expenditures with less taxing monthly subscription structure. Coupled with this, anytime-anywhere access has made the ERP cloud technology nearly ubiquitous.
In the first few years, ERP trends were dedicated almost exclusively to moving the solutions to the cloud. However, recently there have been more exciting trends that have been popping up in the field. Some have been gaining momentum for years, while others are still in their early stages. Discussed below are some of the top trends that are expected to occur in the next five years.
Importance of user-friendly ERP systems
What are the top criteria for companies choosing an ERP? Apart from the obvious, to improve business performance, research has shown that organisations want an intuitive system that will allow employees to gain productivity and make their jobs easier. This translates to less downtime for training and an ERP system that people can easily pick up straight out of the box. In the hyper-competitive ERP market, systems that can deliver an intuitive and user-friendly interface design will be in trend.

Integrated ERP
One of the prominent emerging trends driving the ERP market growth is the demand for seamless integration – across several applications and platforms. For instance, ERP integration with CRM will be hassle-free and automated, offering a host of benefits, such as access to real-time data and tracking of resources. Furthermore, the integration with existing or new modules can lead to a significant reduction of hardware and software costs.
Personalised ERP solutions
ERP is no longer just for giant corporations. Smaller companies now have the option to go with local, Tier 2 solutions and industry experts that bring quality ERP to the mid-market – such as Pronto Software. In certain instances, modular approach enables smaller organisations to enable customers to only purchase required features for their business. However, the trend took another step forward by providing more personalised and vertical solutions to businesses.
This doesn't mean that each ERP system in the market is created from scratch. That's both impractical and unrealistic. Instead, what we will be getting are industry-ready systems that are customised to support the unique requirements of various industries. Also, each component would undergo standardisation so that deployment speed won't suffer just to accommodate the increase in flexibility.
In the future, ERP solutions would feature a more extensive user interface. They will become more consumer-centric, flexible, and accessible as well. Also, as mentioned above the tools would be easy to operate not just for programmers or IT specialist, but for any employee.
Cloud acceleration
Using cloud based ERP isn't exactly the latest trend, but it is the most game-changing one. In the past, ERP platforms were only offered as on-premise solutions with startup fees, hardware costs and expensive system maintenance and upgrades, which was too costly for smaller businesses. Because cloud adoption eliminates the mentioned costs, SaaS ERP solutions are now dominating the market.
Many companies who are using cloud/SaaS based ERPs are realising the benefits of flexibility, scalability, and reduced costs. Thus, more businesses are predicted to invest in cloud/SaaS ERP in the foreseeable future. An independent ERP survey1 found that nearly 90% of companies that selected a cloud based ERP system opted for SaaS model over a hosted model.
Multiple accessibilities
Anytime and anywhere access on any mobile devices – smartphones, tablets, wearable tech etc – will be no more a fad but a fixture. ERP with multiple accessibilities will render unparalleled flexibility to organisations.
For instance, employees working outside office hours can close deals even from home. That is because they have access to all the information and tools they need through their mobile devices.
Multiple accessibilities also mean having a more accurate and convenient data capture process. Staff can gather and key-in information straight from the field. This removes the need to wait for them to return to the office and enter data.
These types of ERPs also reduces the risk of production delay because of better communication. For example, if there is a materials delivery issue, the manufacturing process would be put on hold. But if it was communicated and alerted in real-time, then measures can be made to avoid or at least minimise losses.
Overall companies will benefit from quicker decision-making, better workflow, and enhanced efficiency.
Access to real-time data
Access to real-time data provides plethora amount of benefits to organisations such as more precise insights, smoother business operations, better customer service and more.
A smart business decision relies on timely and accurate information. Many ERP systems are giving more attention to providing businesses with a means to obtain reliable information in real-time. With this, the management is given greater visibility into data from varying sources and departments. This usually spells the difference between success and failure in decision-making.
More than just providing metrics, real-time information can also help in maintaining a smooth business operation. ERP is a congregation of various tools used by multiple business units. This means that it is in a perfect position to seamlessly communicate all relevant data across all business units.
Another significant benefit of real-time data in ERP is its ability to enhance the customer experience. CRM, when part of an ERP system, can give you access to a series of useful customer-related information. Your customer service personnel will be armed with purchase histories, habits, and other significant details. This will yield a better chance of increasing sales, engagement levels, and retention rates.
Business intelligence in ERP
The process of business data collection and analysis has also evolved along with ERP systems. From file-based databases, information management systems, PCs and spreadsheets to business intelligence reporting, much have progressed. The process of collecting and storage of data was costly and difficult to implement. Only individuals with specialised skills could translate all this data into useful information where reporting requests would take days and weeks to be completed.
Business Intelligence (BI) can provide real-time insights into your business. Not to mention, the different data visualisation techniques that can make complex data intuitive and easy to understand. BI integrated ERP will allow you to:
Get 360-degree view of your entire business
Enables faster decisions with dynamic and real-time reporting
Make informed decisions with predictive analytics
And much more
The market for ERP solutions is in a state of constant flux. The market growth will be impacted by all aforementioned trends, some factor being more prominent than the other. But one thing is certain. Due to the rise of cloud computing, modular systems and other innovations, smaller businesses can now enjoy them too.
References
1 Panorama Consulting Group 2020 ERP Report, Panorama Consulting Group, 2020
Let's stay connected
Be the first to receive our resources, including news about your industry.