Goodbye to our Lakeside (Melbourne) headquarters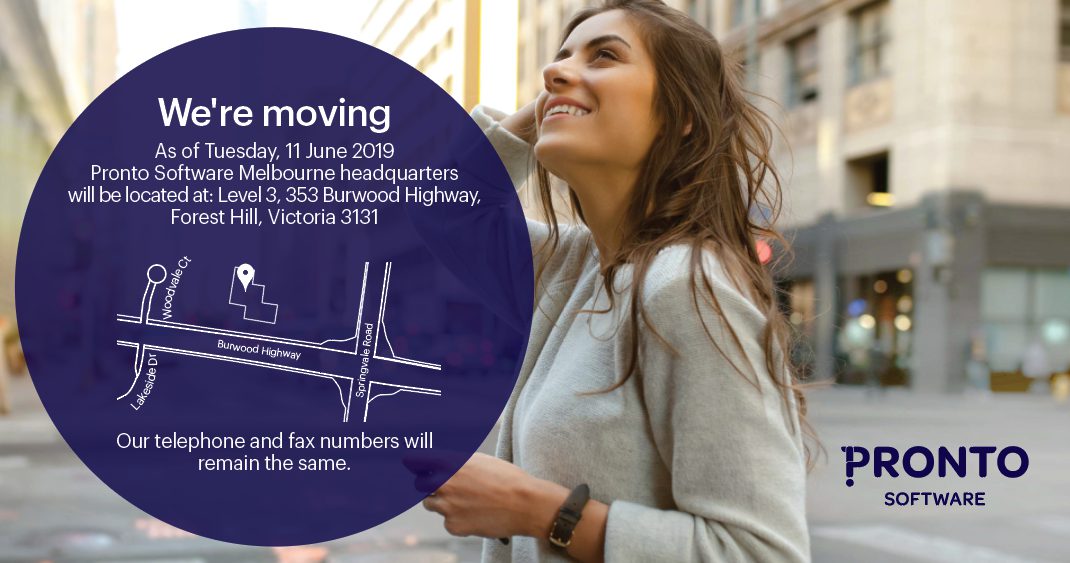 Today after 25 years, we say goodbye to our Lakeside (Melbourne) headquarters – the site for a long list of incredible achievements for our business including:
1500+ customer deployments across multiple industries
1 momentous and daring staff buyout
First Australian ERP solution to fully comply with GST regulations in 2000
The launch of the ground-breaking Pronto Xi in 2002
13 awards for excellence & innovation
400+ employees from diverse backgrounds
Astute move of Pronto Xi to the cloud
Bold entry into digital commerce with Pronto Woven
Insightful inclusion of data analytics with Pronto iQ
Pioneering move into secure cloud ERP with Cipherise
Transforming user experience with mobile applications
Launching our Solution Partner ecosystem
Continued company growth while remaining debt free & independent.
Increased R&D investment each year with a focus on delivering robust, cutting edge solutions
Chad Gates, Managing Director, Pronto Software said, "I'm delighted to announce the relocation of our Melbourne headquarters to new premises as of Tuesday, 11 June 2019. This is a significant milestone for the business and brings all our Melbourne teams together, in one location."
When the opportunity presents, we hope you can visit us at our new premises.
Let's stay connected
Be the first to receive our resources, including news about your industry.